Global Twin Star is established in 2008 and we focus on testing instruments, protections & relays, and monitoring systems for utility of industries.
We provide you with the latest & proven technology products which are backed up by manufacturer. We also provide in house technical support, system designing and training to support your business, empowering you seamlessly with our ultimate solutions to solve the problem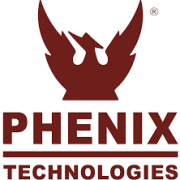 Phenix Technologies offers a complete line of AC Dielectric Test Sets with output voltage and power ratings to meet all testing requirements. With Over 40+ years' of experience, we have built a reputation as a leading designer and manufacturer in the field of high voltage, high current, and high power testing. Our AC Dielectric Test Systems are designed to test within IEEE, IEC, and other recognized national and international industry testing standards. We offer customized systems designed for specific requirements in addition to our standard models.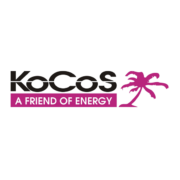 Kocos
Flexible and compact test systems for carrying out tests on medium-, high- and extra-high-voltage switchgear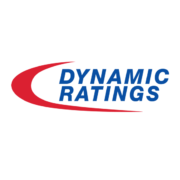 Dynamic Ratings
A properly designed and implemented transformer monitoring, control, and communications system can provide utilities, private power producers and industrials with numerous benefits including improved system reliability, reduced maintenance cost and improved safety. Dynamic Ratings recognizes there is no single solution that will work for every application. As a result, we offer multiple hardware platforms and different levels of service and support to ensure our customers get the desired benefits of their monitoring solution investment.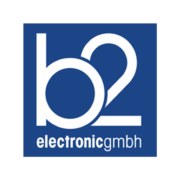 b2 High-Voltage
The ultra light BA series Breakdown Analyzers by b2hv are superlative in their specification and ideally suited for both laboratory and on-site transformer oil testing.
Via straightforward operation, the flash over voltage of dielectric oils can be determined by taking an oil sample from a transformer or switchgear and carrying out the fully automatic oil breakdown test. The test result enables plant operators to evaluate the condition of the insulating oil, allowing them to assess on the need for substitution of the oil.

DRYTRANS
DryTrans is a brand under the AVACO banner specializing in custom engineering and design of On-Line Continuous Moisture Management Systems for Oil Filled Transformers. Transformers are one of the most important capital assets that a utility can own. Maintaining a healthy transformer is a core practice of any maintenance program.
There are many variables that affect the life expectancy of the transformer. The most important of all being the moisture content in the solid and liquid insulation. Moisture in the transformer is the enemy and its presence is directly related to the dielectric strength of the oil and the paper.
Excessive moisture has a direct correlation on the age of a transformer. Existing technical papers and authorities around the world have linked the life of the transformer to the life of the solid insulation. Any attempt to protect the solid insulation will increase life and slow the ageing process.

KEHUI
The company was founded in 1991 as a joint venture with a major US organisation, before becoming independent in 2005. It has utilised the best of Asian, European and American expertise to develop a selection of cable and transmission line fault locators. Subsequently, it produced an extensive range of electricity distribution automation equipment including GPS synchronisation, remote terminal units and SCADA systems. Substation digital fault recorders complete the T&D equipment catalogue.  Kehui also produces Switched Reluctance Motors in various sizes from 5 – 500kW. These extremely efficient machines are suitable for a wide range of applications 

HUBBELL
As consumer demand for reliable energy increases, the global electric utility industry needs to minimize interruptions and increase reliability. Although outages related to weather or acts of nature are hard to anticipate, animal-caused power outages are preventable.

API
Udara kotor yang mengandung debu dan organisme tersaring dengan system High Efficiency Particulate Air filter kelas H14 sebanyak 99.996% dari partikel berukuran 0.3 µm dan teranalisa oleh laboratorium SUCOFINDO untuk PM 2.5.
Filter ini mampu untuk menangkap virus, bakteri dan organisme lainnya yang melayang di udara.
HEPA Filter akan terus di-disinfeksi dengan lampu UV selama beroperasi sehingga memperpanjang keawetan dan memastikan tidak ada virus, bakteri atau organisme berbahaya yang dikembalikan ke udara.

SAN-EARTH® M5C Conductive Concrete (Ground Enhancement Material)
SAN-EARTH®M5C is used to build conductive concrete grounding electrodes.
SAN-EARTH M5C electrodes provide the low resistance ground that is essential to any lightning protection system. Good grounds are possible even where soil resistivity is high.

GFUVE
GFUVE Electronics designs and manufactures electrical measurement and test instruments since 2005. It combined science, industry and trade together as one high-tech enterprise. GFUVE mainly produces high voltage ammeter recorder, IEC61850 test suite software, energy meter test equipment, reference standard meter, phantom load power source, relay test set, CT PT analyzer, transformer test, High voltage test set, electrical calibrator, power analyzer and intelligent digital meter, transducer, current probe, split core ct, current transformer, voltage transformer and handheld terminal etc.

DBS GearWatch Oil Monitoring
Oil analyzing unit combines early detection of the wear process with Particle Counter and proactive approach to operation with Oil Quality measurements:

EATON
What makes Eaton stand out amongst our peers is our power management focus, our values-based culture and our philosophy to run the enterprise as an integrated operating company. The Eaton Business System (EBS) is the embodiment of our integrated operating company philosophy — it is how we work at Eaton and how we run our company in a common way.